Puzzles and Interactive Toys for Dogs
Sales of interactive dog toys and puzzles are ramping up, invigorated by pet owners wishing to keep their dogs entertained and happy, making this category a profitable one for pet specialty retailers.
Manufacturers of interactive dog toys and puzzles take the job of providing fun seriously. After all, these toys offer more than just a chance to play: they also provide valuable benefits to dogs and their humans that pet specialty retailers should emphasize.
"One of the biggest benefits of interactive puzzle-style toys is that they provide mental stimulation," says Sarah Johnson, sales coordinator for P.L.A.Y. (Pet Lifestyle and You). "Providing this mental stimulation will add to a dog's overall well being and happiness and can even help reduce some behavioral issues since they've been given the chance to put their energy into something entertaining and challenging, rather than acting out from boredom."
Fetch toys are also a great option that offer fun, exercise and bonding opportunities, Johnson adds. P.L.A.Y., headquartered in San Francisco, designs and creates these types of toys, along with outdoor products and accessories for dogs, cats and people. One of the company's puzzle-style interactive toys is the Wobble Ball 2.0. The toy, in which treats can be inserted and can be visibly seen and heard, rolls around unpredictably, encouraging hours of interaction and stimulation. Another product is the Toss & Float fetch toy, for play in the water or on land, which is designed with reflective strips, so it can be used for evening play as well.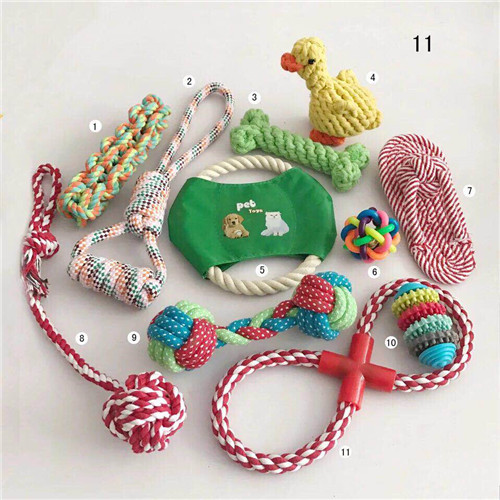 Interactive toys and puzzles not only give dogs a "job" to do, they can also relieve anxiety, providing comfort by serving as a potential distraction from whatever is troubling the dog, says Emily Benson, marketing director for Hutto, Texas-based, Starmark Pet Products. The company provides a variety of pet behavior and training solutions, among other products. These include the Starmark Treat Dispensing Puzzle Ball with four marked inner chambers in which treats, kibble and even mealtime food can be placed. The chambers offer varying degrees of difficulty.
"Food dispenses from chamber one at the easiest level; treats or food in chambers two, three and four must make their way to chamber one to be dispensed," Benson explains.
The Starmark FlexGrip toys are new additions to the Treat Ringer line. Constructed from durable, yet soft and flexible elastomer, the toys—FlexGrip Bone and FlexGrip Turkey Leg—come with Edible Treat Rings. The rings can be fully or partially inserted.