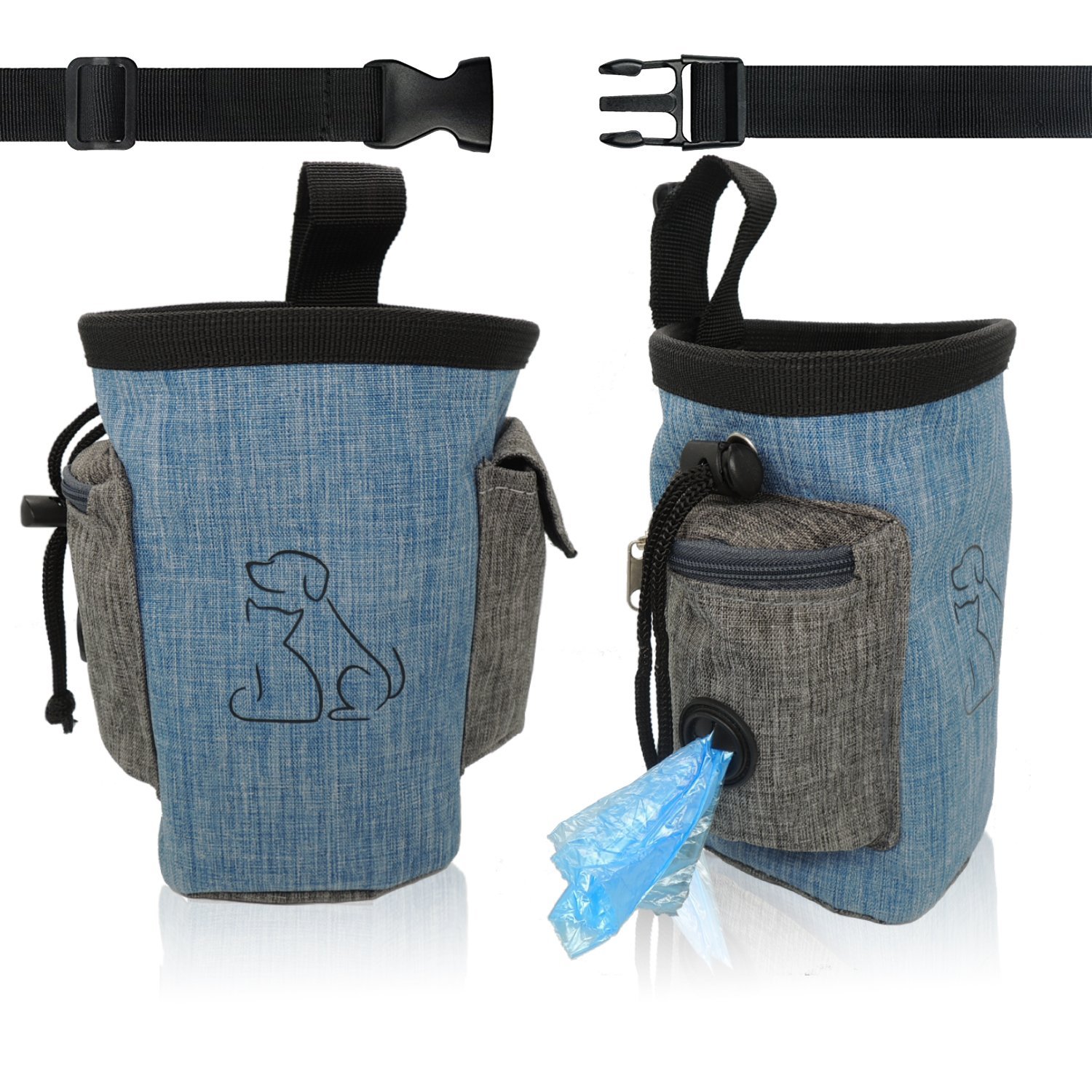 BASIC INFO


LARGE AND EASY STORAGE FOR FOOD, TOYS & TREATS: The main compartment is large enough to hold in generous amounts of dogs favoriate treats, kibble, toys. Easily pull the drawstring to securely close or open the top of the pouch to keep your items secure.

TWO IN ONE POCKET DESIGN: With pockets on each side, one is perfect to hold your smartphone, small changes, key or ID card, while a built-in trash bag dispenser is on the other size, so your doggy poop bags are ready right when you need them.

Multiple Ways To Wear: An adjustable waist band and metal belt clip let you choose ways to wear your pouch leaving your hands free to offer tasty rewards and to praise your puppy.

CLEAN AND SAFE: Made of lightweight waterproof polyester material that keeps your dog treats dry, protect your cellphone from rain.

100% CUSTOMER SATISFACTION: Money back guarantee. Contact us directly if you have any questions and we will be happy to assist you.