Playful Predators
One of the biggest trends in the cat toy category is a focus on products that rouse Kitty's natural instincts to hunt, pounce and play.
"Interactive cat toys are gaining in popularity now more so than before," says Merva. "Recent studies have shown that interactive toys play an important role in stimulating cats and help strengthen their mental and emotional wellbeing. Vee Enterprises has zeroed in on this from the start and offers a variety of products sure to capture any cat's attention."
Many of the toys from Vee Enterprises tap into cats' instincts by mimicking the movements and textures of their natural prey. The PURRfect Feather Cat Toy, for example, features all-natural feathers, noisemaker wand and patented flexi-neck to create an enticing combination of movement and sounds. One of the manufacturer's most popular items is the Peacock Feather Cat Toy made with reinforced natural peacock feather eyes.
Classic catnip toys have also been given an interactive upgrade, like the Kitty Sprinkles toys by Moonachie, N.J.-based Multipet International. These bright and colorful balls require cats to actively roll and engage with the toy to get to the catnip hidden inside. The award-winning manufacturer offers a variety of catnip-themed toys, as well as its own special blend of North American catnip: Multipet Garden Catnip.
"I personally love watching cats playing with our licensed brand of cat toys," says Leslie Yellin, executive vice president of Multipet International. "Lamb Chop, Mr. Bill, Sock Monkey and Garfield are catnip plush toys that cats love to catch, carry, toss and chase."
As Multipet knows, the combination of catnip and toys has proven to be a particularly good way to engage pets that have a reputation for being somewhat aloof. With this in mind, retailers should follow the lead of manufacturers and makes sure that their merchandising strategies leverage the power of this association.
"More manufacturers are now infusing pet toy products with different strains of catnip to significantly increase the attraction of these products to cats, so cat owners are seeing that toys and catnip are also somewhat synonymous," says Glissman, suggesting that retailers should co-locate these products in their stores.
In addition to engagement, there's also been an increased focus on aesthetics in the cat toy category. Today's cat owners aren't settling for plain plastic or balls of yarn; they wants toys that are both entertaining and pleasing to look at.
"Cat owners are far more likely to buy a cat-related item for its design, materials and craftsmanship than the general pet ownership market," says Eisenbarth. "Cats play with their toys in the house and the owner is much more likely to see the toys as part of the overall design aesthetic of their home."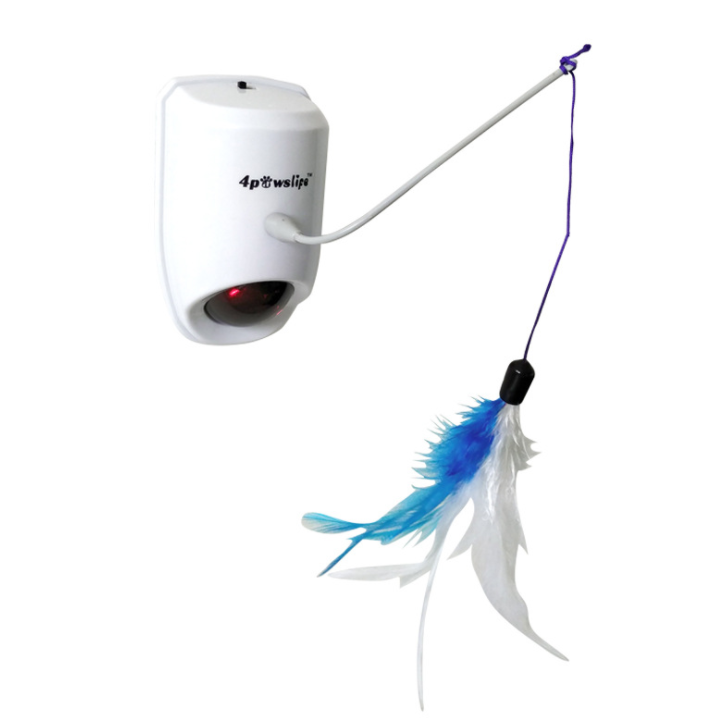 Petsport's line of cat toys is a prime example of design-driven products. The company's Catnip Jungle Balls, for instance, are covered in animal prints that are both eye-catching and modern. The Alley Kat Kicker plushies are also equal parts adorable and fun with their bright colors and high quality stitching.
While an increase in ownership and product selection are bringing changes to the category, many concerns from consumers remain the same—chiefly, the worry that cats won't like a toy once owners bring it home.
"The biggest barrier to entry of cat toy purchases is the owner wondering if the cat will play with the toy. If you remove this barrier and offer a guarantee that their cat will play with the toy, you will make the sale. Consumers are also more likely to buy multiple toys with this policy," advises Eisenbarth.
Another way to ease this concern is to provide a wide range of toys for pet parents to try out on their cat. Owners know that every cat is unique, so they want to know they'll be able to find the right ball, wand or plushie that strikes their feline's fancy.
"Cats can be picky, so a large assortment is what drives the customer to come back and try something new," says Yellin.